On April 18, Supreme Leader Ayatollah Ali Khamenei rejected the proposal of holding referendums on government policies. He questioned the ability of the public to analyze issues and warned that such votes would be divisive. "For any single issue, the country would be engaged in debate and arguments and polarization for six months, so that a referendum can be held on that issue," Khamenei told university students. He warned that "hostile foreign media" and Iran's enemies – a vague term often used to describe the United States, Israel or other adversaries – were trying to sow discord among Iranians and were focusing on the youth.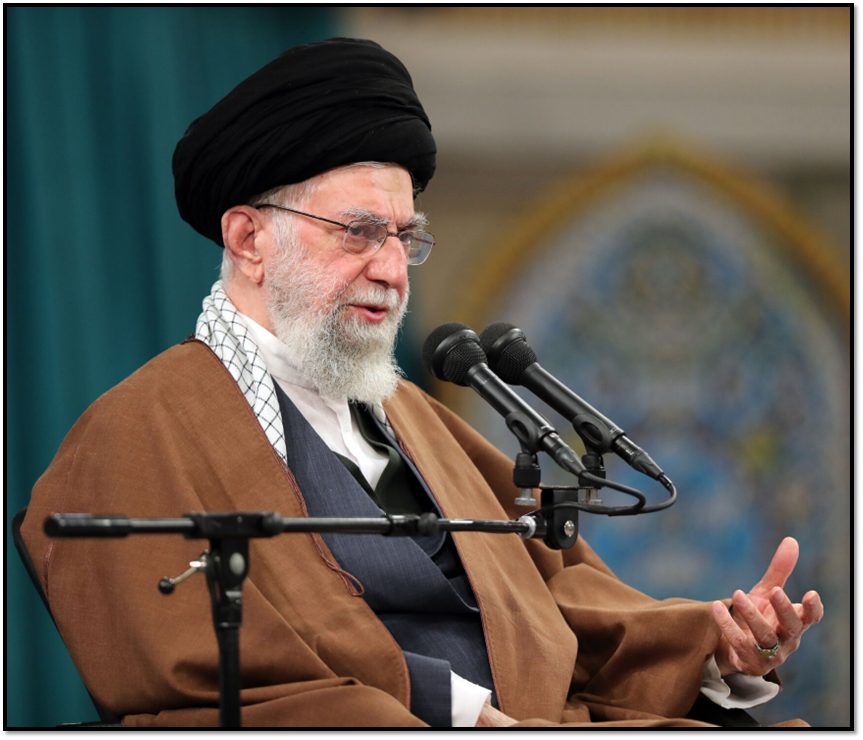 Political elites, clerics and activists have called for votes on a new constitution or on controversial policies since nationwide protests broke out in September 2022 over the death of Mahsa Amini. The demands of demonstrators grew quickly into broader issues about personal freedom for women, political change, and rejection of the clerical vision of an Islamic Republic.
In February 2023, former Prime Minister Mir Hossein Mousavi urged a referendum on a new constitution. People "have the right to make fundamental revisions in order to overcome crises and pave the way for freedom, justice, democracy and development." In April 2023, former President Hassan Rouhani called for a referendum on foreign and domestic policies as well as free elections. "The country needs reform, change, and transformation," he said. Their statements reflected the growing outrage, even among long-time regime insiders, over the brutal crackdown on protesters, which led to the arrest of more than 19,000 and trials that handed down the death sentence during the first four months of demonstrations. The following are excerpts from Khamenei's speech.
Supreme Leader Ayatollah Ali Khamenei
"Where in the world do they do this? Are the various issues of the country subject to referendum? Are all the people who should and are participating in the referendum able to analyze that issue?"
"For any single issue, the country would be engaged in debate and arguments and polarization for six months, so that a referendum can be held on that issue."
"The various issues of the country cannot be put to a referendum because each referendum preoccupies the entire country for six months. Besides, where in the world do they hold referendums for all issues?"
"Cyberspace is a reality anyway, but some accept a flood of news, articles and analysis from cyberspace while they should try to publish correct news and analysis in this space and social networks."
"Sometimes an incident occurs in a corner of the country, some student organization comes to make this a national issue; it's wrong. This is to the detriment of the country."
"Everyone must be up-to-date in knowing the enemy's plan and strategy. Whenever I use the word 'enemy', some angrily insinuate that I seek to deny the [government's] weaknesses and shortcomings. While weaknesses exist, the enemy is constantly working against the righteous front by spending money and resources."
"My expectations and demands from the authorities to eliminate the defects are more than yours, but at the same time, we see that the country is progressing, thank God, and there are hundreds of thousands of young, pious, motivated and innovative people in it who did not exist before."
"The Iranian youth is the target of intense hatred of the enemies, and all our youths should know this fact."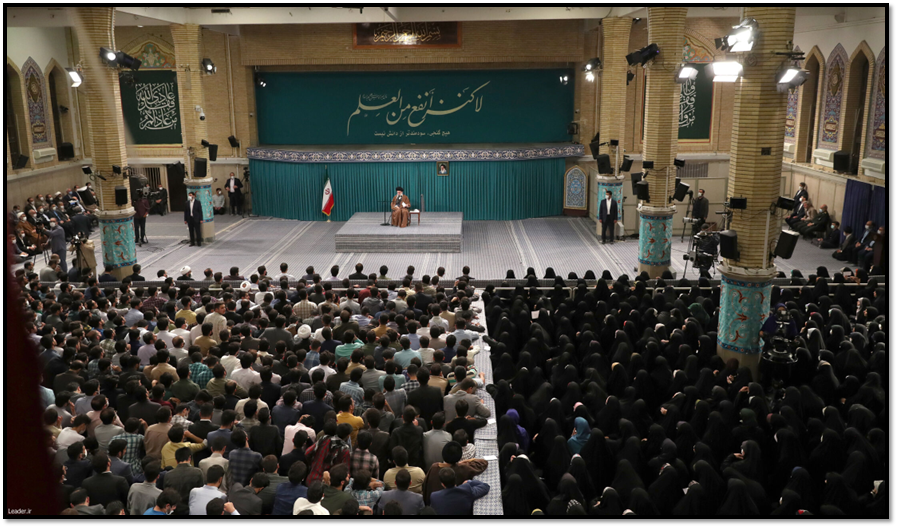 Photo Credits: Leader.ir